19 Jul 2023
'El Grand Prix del Verano' back on La 1 on Monday July 24th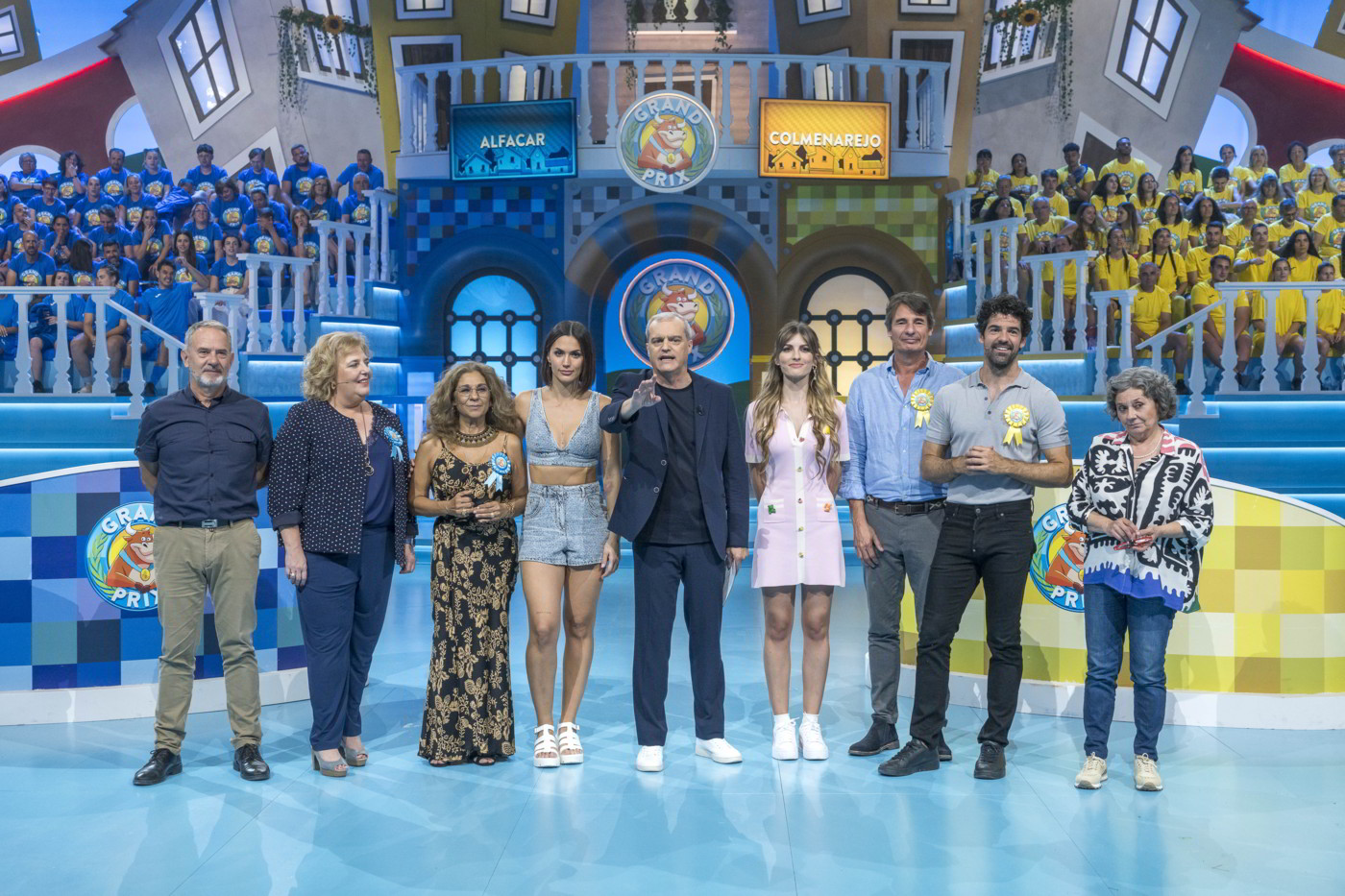 The countdown is over for the most awaited premiere of the season: 'El Grand Prix del Verano', produced by EuroTV Producciones (Grupo iZen). Loaded with novelties, but maintaining the spirit that won over millions of viewers, the contest presented by Ramón García returns next Monday 24 July to La 1 with the first two guest locations: Alfacar (Granada) and Colmenarejo (Madrid). And with two exceptional sponsors: Miguel Ángel Muñoz and Lolita.
Ramón García will be accompanied by presenter and content creator Cristinini and actress Michelle Calvó. Cristinini will be the expert in games and will broadcast them from her booth telling curiosities, hobbies... In addition, she will connect the programme with the young audience talking about social networks. Michelle will be the 'Ambassador of the Villages' and will be with the mayors and sponsors. She will be the expert of the localities and will approach the stands to talk to the participants.
Alongside them, Wilbur, in charge of showing the mechanics of the games in a very different way: in a comic tone and through acrobatics. He will also have a goal: to find his own village.
The official Twitter and Instagram accounts are @GrandPrix_tve.
The villages
In this edition, eight villages will compete in pairs in four elimination programmes, where the four highest-scoring villages will qualify for the two semi-finals. The winner of each semi-final will qualify for the grand final of the 'Grand Prix del Verano'.
The participating towns, in alphabetical order, will be Aguilar de Campoo (Palencia), Alfacar (Granada), Brión (Coruña), Cervelló (Barcelona), Colmenarejo (Madrid), Los Montesinos (Alicante), Tineo (Asturias) and Yepes (Toledo).