07 May 2018
Hill Valley signs with Dani Mateo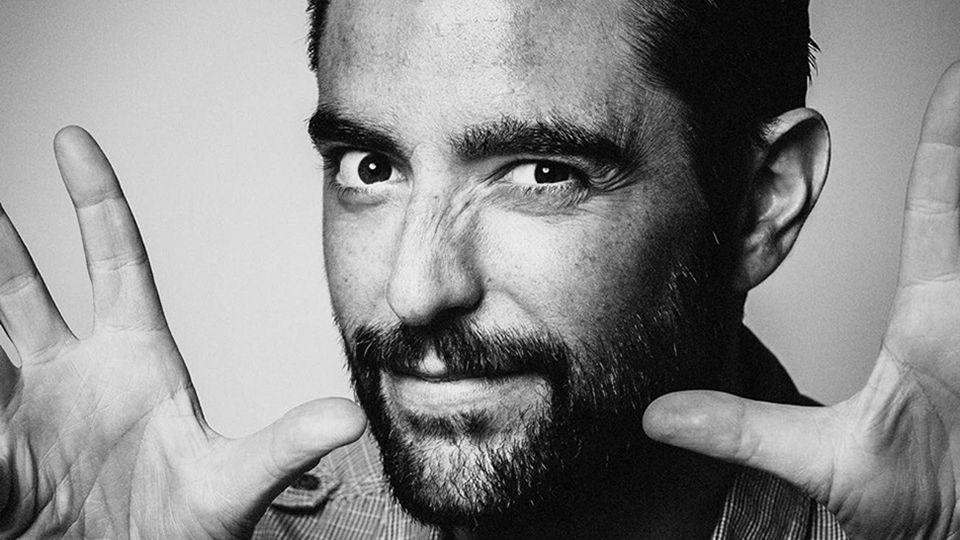 Dani Mateo, the well-known Spanish show host, actor and showman, begins a new stage as creative director for Hill Valley production company, where he will his creativity, his great knowledge of the TV shows and his sense of humor

He began his professional career on radio stations such as Catalonia Radio, Onda Cero and Ona Catalana. After his radio experience, he jumped into the television shows with Paramount Comedy, while he started performing in venues and theaters throughout Spain
In 2007 he collaborated in the successful program of La Sexta TV channel, "Se lo que hicisteis", the "Club de la Comedia" or the Antena 3 series "La Familia Mata".

In 2011 he joined one of the 'flagship' of La Sexta, "El Intermedio" where he continues analyzing political news with humor. He combines television shows with the world of radio in front of "Yu, no te pierdas nada" in Los 40 Principales, the creation of television content in Hill Valley and the presentation of events, theater and humor monologues.

Hill Valley, known for programs such as "Muchachada Nui", "Colegas", "La hora de José Mota" and "Enjuto Mojamuto" belongs to iZen Producciones Spain, a new production group formed In July 2017 by the merger of Zebra Producciones with the Veralia Contenidos TV production businesses owned by Publishing Group Vocento. iZen Producciones is now the biggest independent producer in the country. The merged group consists of five production companies: Zebra Producciones, Europroducciones, Boca Boca, Hill Valley and Proima Zebrastur. Zebra is one of the co-founders of the iZen group that includes Imagic in the Middle East, Elephant Group in France and Italy and Chalkboard TV in the UK.