11 May 2023
Premiere of "Adictos a la pantalla"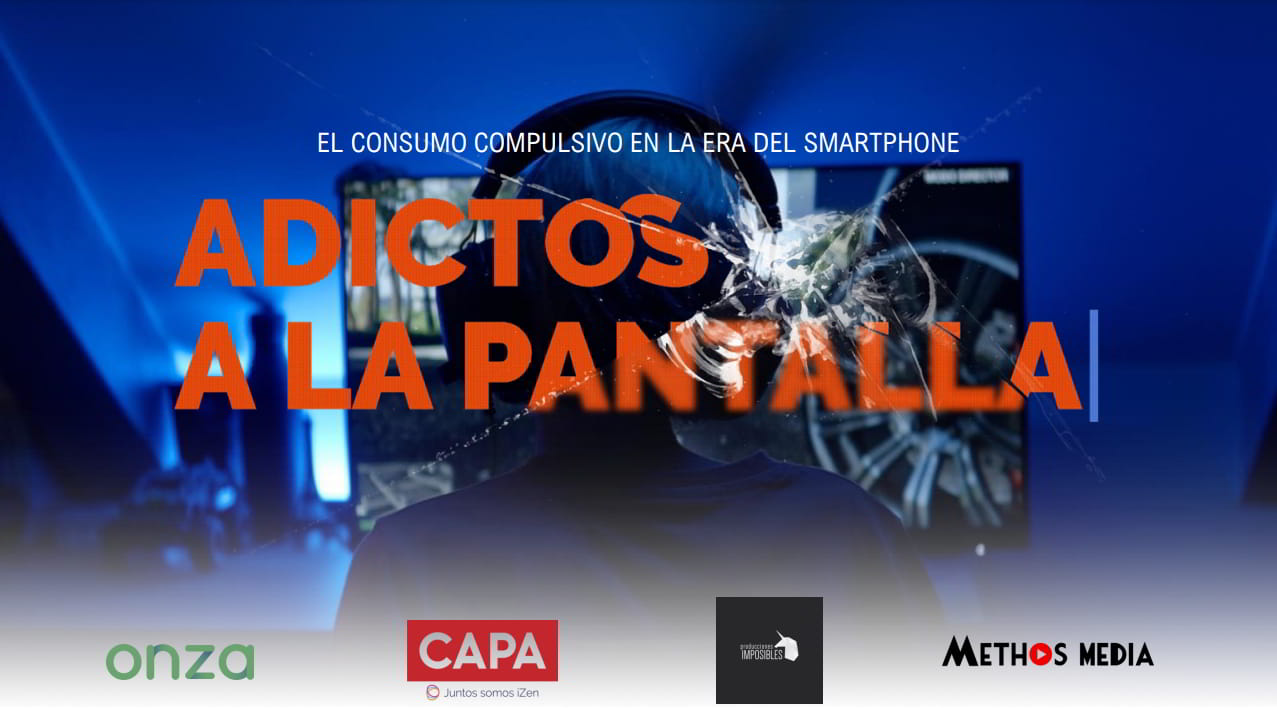 The documentary will premiere soon on La Sexta and ATRESplayer and is already available on VIX. An Onza production directed by Tomás Ocaña, Director of CAPA Spain (iZen Group), together with Alejandra Andrade. "Adictos a la pantalla" shows the most dangerous and profitable drug of today.
Journalists Alejandra Andrade and Tomás Ocaña delve into the darkest side of an addiction that everyone knows and talks about. Why? Because everyone has a mobile phone, computer, and tablet, because they have become indispensable tools in our daily lives, but no one wants to confront their more perverse side.
These are the biggest companies in the world, the ones in Silicon Valley, where the documentary team will go to delve even deeper into the origin of the "drug of our time". Companies that "have unlimited resources" with which they hire the best neuroscientists, who know perfectly well how to make us compulsive users, in some cases becoming addicts.
This is what these three episodes series wants to show about the causes and consequences of the new addictions: social media, video games, gambling and porn.