12 Nov 2020
We announce the premiere date of the long-awaited series for Amazon, El Cid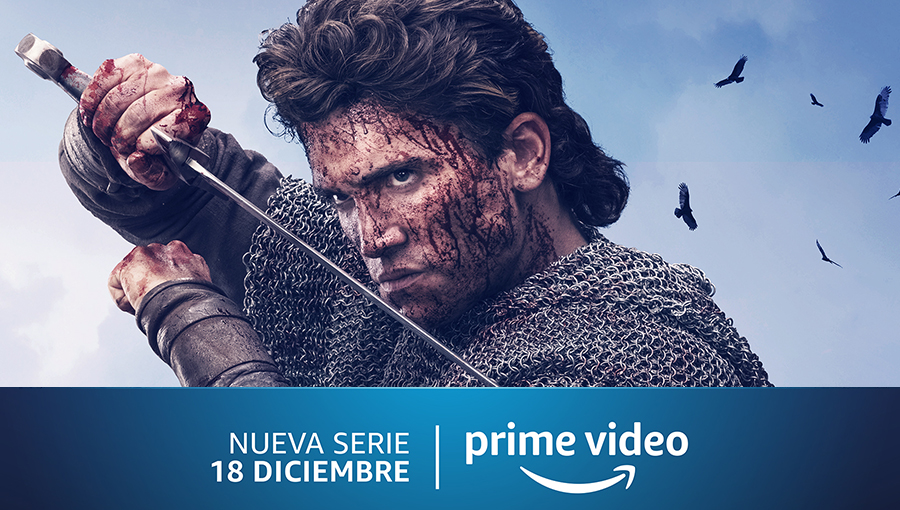 Amazon Prime Video has announced the release date, official trailer and poster for the Amazon Original El Cid series. It will premiere exclusively on Prime Video on December 18th in more than 240 countries and territories around the world.
The ambitious five episodes starring Jaime Lorente will tell the story of the man behind the legend of El Cid Campeador. All the adventures take place in the 11 th Century, one of the most fascinating times in the history of Spain, where Christians, Arabs and Jews coexisted in the Iberian Peninsula, facing wars and forging allianced. El Cid is a story of adventure, love, intrigue, betrayal and struggle between those who hold power and those who hold authority.

El Cid is a Zebra production. Sara Fernández-Velasco is the executive producer along with Jose Velasco, creator of the series along with Luis Arranz, head of the script team. The series is directed by Marco A. Castillo and Adolfo Martínez Pérez, and with Miguel Alcantud and Arantxa Echevarría. The original soundtrack has been composed by Oscar winner Gustavo Santaolalla (Brokeback Mountain, Babel), and Alfonso González Aguilar, composer of the Oscar-nominated film, Klaus.