07 Apr 2021
Zebra has produced the documentary 'Haramain, the desert train' for Amazon Prime Video and FlixOlé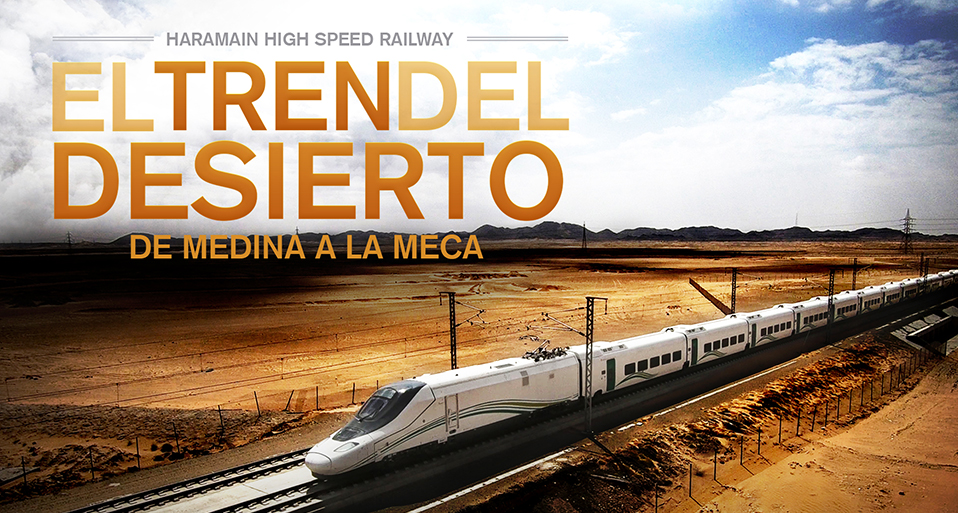 Zebra producciones adds to his professional career the challenge of recording a documentary in extreme conditions, together with the well-known director Gerardo Olivares. Shot between 2019 and 2020, before the COVID-19 pandemic, this documentary shows the largest Spanish industrial project abroad and one of the great technological challenges, the high-speed train between Mecca and Medina (Saudi Arabia). On March 31, 2021, it resumed commercial activity after the service was suspended since March 2020 due to the pandemic.

The 52-minute long documentary combines the impressive landscapes that the high-speed train runs through with interviews with key people for the project such as researchers, technicians, drivers and engineers, among others, who challenge the desert to unite the two cities of pilgrimage, Mecca and Medina, with trains that reach speeds of over 300 kilometers per hour.

Gerardo Olivares took charge of this project after directing his latest film "4 cans" and after having traveled to more than one hundred countries as a documentary director for large international networks such as National Geographic, Discovery Channel, Netflix, ZDF, TVE, NHK and RAI.

The documentary is now available on Amazon Prime Video and FlixOlé.